The Perfect Vape Setup: What I'm Using In January 2017
The Perfect Vape Setup: January 2017 Edition – SMOK TFV8 Baby Beast paired with the SMOK Alien 220W mod… 
I want to try something new; something we haven't done before to address a question I am regularly asked: what's your perfect vape set-up as of right now?
I get through a lot of new vape gear, either for testing or personal use, as this is something I am passionate about. I'm always trying new gear, new mods, new tanks and new E Juices, so I figured I'd start documenting it – on a month by month basis.
This will most likely be a matter of opinion, but it is an honest, unbiased opinion all the same. I hope you enjoy reading as much as I enjoy writing.
This is the first part of the series and it includes what I've been vaping with mostly in January 2017.
Next month will almost certainly be different, so stay tuned for that where I'll detail what I got stuck in to during February.
The Perfect Vape Setup: SMOK Alien 220W Paired & SMOK TFV 8 Baby Beast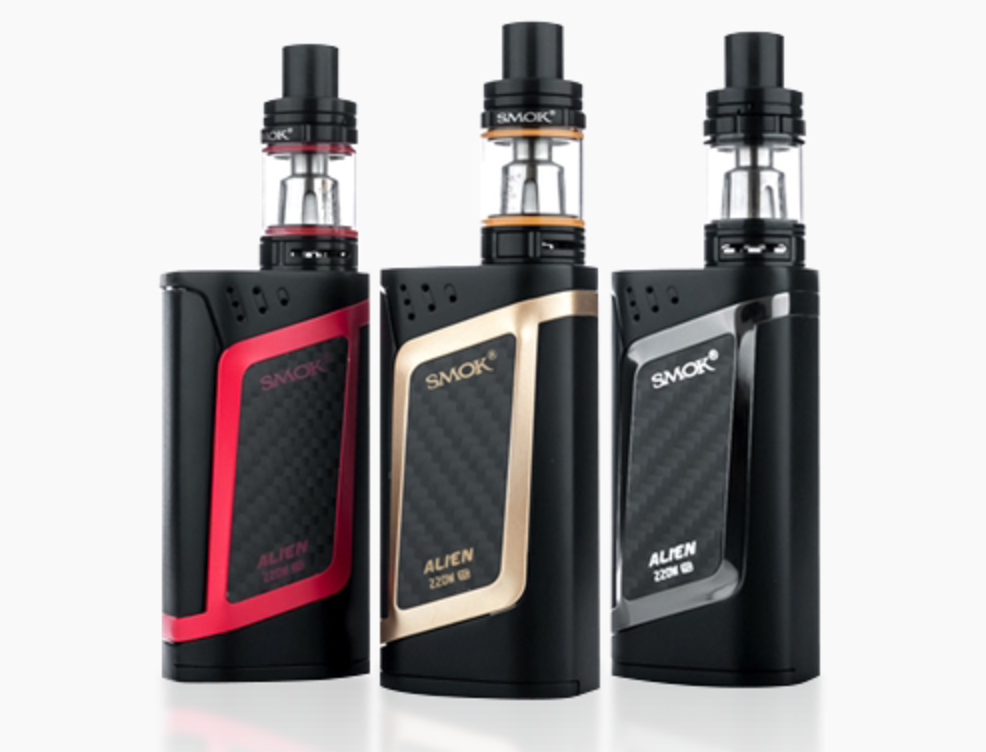 This is a great, all-round setup. You have the amazingly designed and well executed SMOK Alien 220W box mod paired with the ever outstanding performance of the Smok TFV 8 Baby Beast.
You can pick this setup in a Starter Kit from DirectVapor at a very reasonable price. And you should definitely be looking at this pairing as well because it is one of the strongest vape setups I've used in a good long while.
Many things can be said about this setup but I am going to stick to what I have experienced personally while using it.
The Perfect Vape Setup: SMOK Alien 220W Box Mod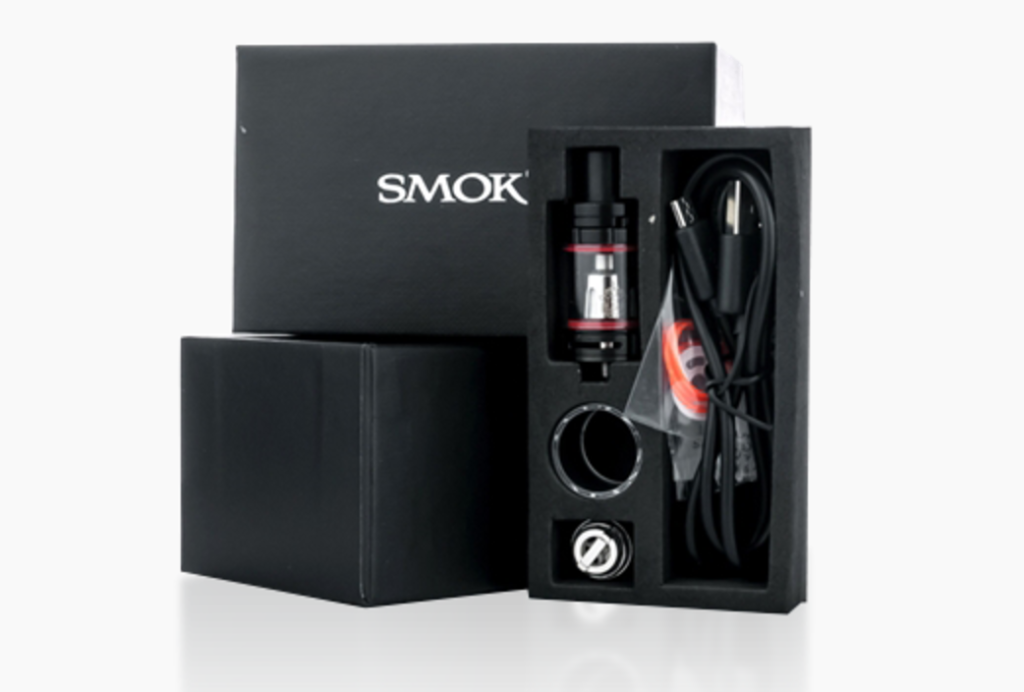 The packaging is really well done, straight to the point without a lot of flare.
The Alien itself is very nicely presented and well protected inside the packing.
Requiring only 2 – 18650 cells to run one, cannot expect to reach the full 220W but rest assured the Alien does reach 200W.
The screen is bigger than most other devices and displays a plethora of information, so you always know what's going on. The screen might seem a little cluttered at times, but once you're aware of what all the readings are it does become more of a resource than a hinderance.
The fire bar is really great and performs flawlessly, SMOK really perfected this feature on their devices.
The battery door seems flimsy at first but once your cells are in the door holds strong and not a single rattle. The 510 stainless steel connection is very nice and buttery smooth and allows for all types of tanks and RDAs alike.
The adjustment buttons that rest at the bottom corners of the screen are clicky and have a really nice tactile feedback.
The design of the mod is small yet powerful. Fitting ever so comfortably in the hand is a great thing…sometimes I forget that I am holding the Alien, seriously.
The Alien is wide enough to where you can have a 25mm tank without overhang. Overall the SMOK Alien 220W box mod is a must have for any serious cloud-chasers out there. I bloody love this mod.
The Perfect Vape Setup: SMOK TFV 8 Baby Beast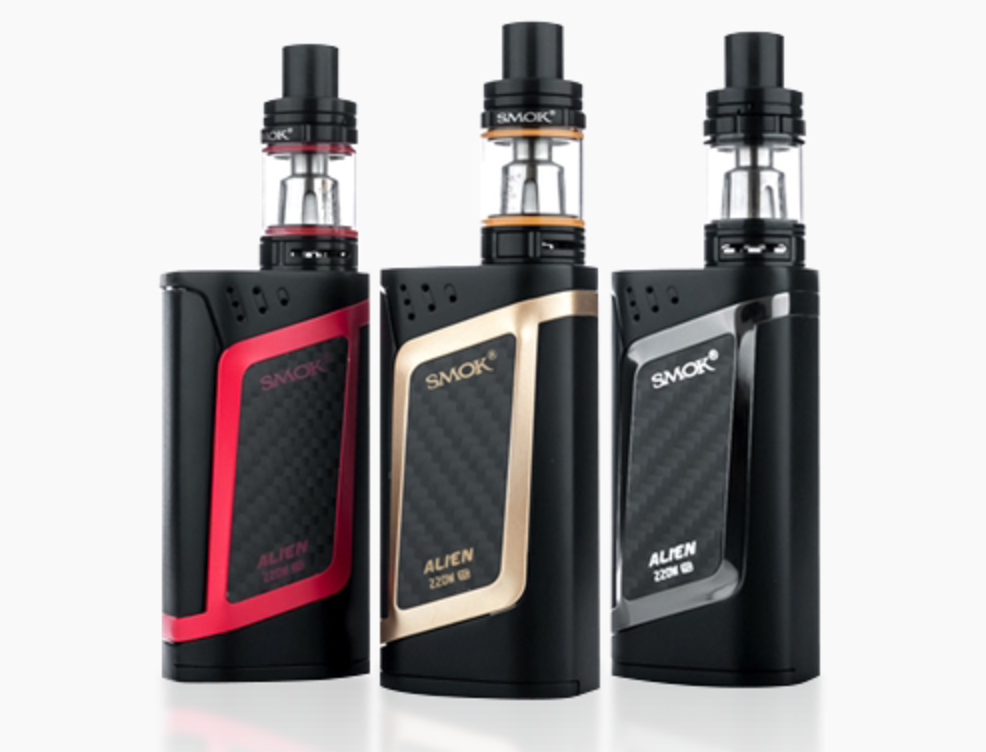 This small yet power performer is a sure must have in any collection. It does power, clouds and flavor. SMOK has really come into its own in 2017 with its TFV8 range and the Baby Beast, though smaller, is actually my favourite tank of the lot.
The look the the Baby Beast seems simple, yet modern. A swivel top cap allows easy access for filling her up with juice.
The adjustable bottom airflow is more than sufficient for a tank of this size. The complete disassemble and reassemble of the Baby Beast assures that you can thoroughly clean your tank each and every time.
The 510 threading is really smooth as well, unlike the TFV 4.
Having many coil options that cater to many vapers is a sheer wonder. The SMOK TFV 8 Baby Beast does not require those massive high watts like its big brother, the Cloud Beast. This is a juice and power saving Beast that just performs greatly.
I use this tank more than other of my collection at present (I have over 50 tanks at present).
The SMOK TFV8 Baby Beast also ships with a TON of useful extras: a spare glass, a spare coil, and spare seals. Not many companies include everything but SMOK does, kudos to them!